The Space Medicine Association Lifetime Achievement Award is presented each year to an individual for dedication and outstanding contributions in advancing the frontiers of Space Medicine, and/or for sustained contributions to furthering the goals of the Space Medicine Association.
2017 - Dr. Jeff Davis
The 2017 lifetime achievement award went to
Dr. Jeff Davis.
Jeff unfortunately could not be with us today. It will come as no surprise to most of you in this room that while he might have retired from NASA in December, he is busier than ever. In fact, I believe his commitments to both Exploring 4 Solutions, of which he is the CEO and Founder, and Girl Start, an organization dedicated to Empowering Girls in Science, Technology, Engineering, and Math, for whom he is on the Board of Directors, are what kept him away from AsMA this year.
Dr. Jeffrey Davis is a recognized international leader in strategic innovation, human system risk management, and space and aviation medicine. He has more than 30 years of experience in NASA, commercial aviation and academia, managing risk in complex healthcare systems in space flight, aviation and occupational health environments, and organizational change through collaborative and open innovation efforts. Dr. Davis received his B.S. degree in Biology from Stanford University, an M.D. degree from the University of California at San Diego, and a Master of Science degree from Wright State University. He is certified by the American Board of Preventive Medicine and holds an active Texas medical license. Past positions include Professor, Preventive Medicine and Community Health at the University of Texas Medical Branch; Corporate Medical Director, American Airlines; and Chief, Medical Operations, NASA Johnson Space Center.
His national board participation included service as the chair of the American Board of Preventive Medicine; chair of the Residency Review Committee for Preventive Medicine; and president of the Aerospace Medical Association. He is co-editor, "Fundamentals of Aerospace Medicine" 2002, and senior editor, 4th edition (publication 2008). Until December, Jeff served as the Director, Human Health and Performance, and the Chief Medical Officer for the NASA Johnson Space Center. In these roles he provided technical leadership and management for medical care, biomedical research and technology development for space exploration. Jeff also promoted the use of open innovation in NASA to enhance problem solving and organizational development.
He initiated the NASA Human Health and Performance Center in 2010 and served as its director until 2017. Along with partners, Jeff established the Center of Excellence for Collaborative Innovation in 2011 and served as the deputy director until 2017. Dr. Davis received the Rotary NASA Stellar Award for Space Achievement in recognition of his exceptional career innovations and collaborative leadership as Director of NASA's Human Health & Performance Directorate, greatly impacting agency strategic goals. Dr. Davis has long been a supporter of both AsMA and the Space Medicine Association, sponsoring multiple awards.

2016 - Dr. Charles A. Berry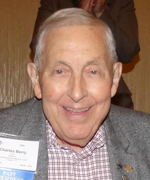 Dr. Charles A. Berry
The recipient of the Space Medicine Association 2016 Lifetime Achievement Award was Dr. Charles A. Berry.
Dr. Berry graduated from the University of California at Berkley with a BA (1945) and then an MD (1947). He then did a rotating internship at the University of California at San Francisco (1948). He was a family practitioner in Indio, California for three years and then was chosen as one of the first twenty-five aeromedical residents in the charter Air Force Aeromedical Residency Program at Randolph AFB which he finished in 1952. He was an Air Force Flight Surgeon in Panama (1952-1955) and then returned to Randolph AFB School of Aerospace Medicine as the Deputy Chief and then the Chief of Aviation Medicine (1956-1959). He was then the Chief of Flight Medicine at the Surgeon General's Office in Washington, DC from 1959 to 1962.
Dr. Berry was a member of the Mercury Astronaut Selection Committee, choosing the first seven Mercury Program astronauts in 1959, and was a Project Mercury Aeromedical Monitor. He became the Chief of Medical Operations at NASA JSC in 1962 and later was the Director of Medical Research and Operations and then the Director of Life Sciences. He left NASA in 1974 to become the President of the University of Texas Health Science center in Houston.
Dr. Berry is remembered for several outstanding accomplishments in the area of space medicine. He balanced the concerns regarding the lack of research data for spaceflight operations for the Mercury and Gemini Programs which potentially would have delayed the space program.
He was instrumental in the medical management of the first long duration Gemini flights (4, 8, 14 days). He confronted the medical issues for the first Gemini EVAs. He was faced with understanding the first appearance of Space Motion Sickness during the early Apollo flights. He established a pre-flight quarantine program for Apollo. He managed the medical issues for the first Apollo Lunar EVAs. He established the Apollo post-Lunar quarantine program. He dealt with the myriad Apollo 13 medical issues. Dr. Berry was heavily involved with the medical, research, and countermeasure issues during the first truly long duration spaceflights of Skylab (1, 2, 3 months).

Berry Photos (18.8 MiB)

Berry Presentation (3.0 MiB)

Berry SMA 042916 (8.1 MiB)

Berry Photo (737.7 KiB)
2015 - Dr. Stanley R. Mohler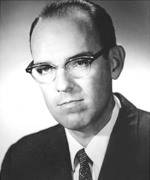 Dr. Stanley R. Mohler
The recipient of the 2015 Lifetime Achievement Award was
Dr. Stanley R. Mohler (1927-2014).
Dr. Mohler was the Director of the FAA Civil Aeromedical Research Institute (1961-1965), the Director of the FAA Aeromedical Applications Division (1965-1978), and the Founder and Director of the Wright State University Aerospace Medical Residency Program (1978-2004). He published over 300 articles and made enormous contributions in Aviation and space medical standards, Accident investigation, Pilot protective equipment, and Pilot aging and stress. He has previously received several of the highest awards given by AsMA, including the Boothby, Mosely, Lyster, Bauer, Magvingt, and Presidents Citation. He also received the Space Medicine Association's Strughold Award and the Society of NASA Flight Surgeons' Presidents Award. Above all, he was a friend and mentor to most of the individual members of the Space Medicine Association.
Download the Dr. Mohler presentation below.


Who Was Stan Mohler SMA (2.5 MiB)